A couple of weekends ago, Sam's program had a tailgate party before the football game. It was freezing cold and so only a few people showed up! It was really sad! But I enjoyed getting to know some people that I had never met before. It was fun. We also got to take food home since they bought so much. Alex was shivering so we decided not to stay for the game. Good thing because Alex fell asleep immediately after getting back to the car!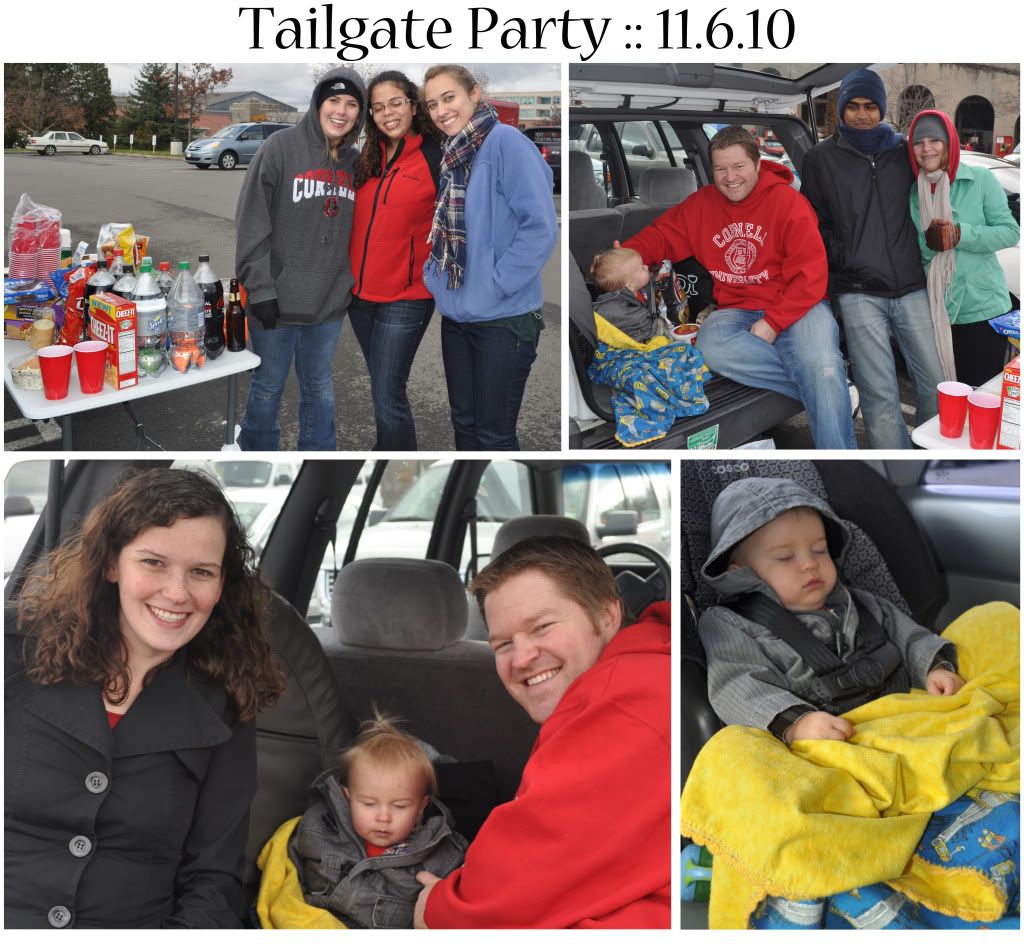 When we got home from the tailgate party, we didn't want to stay inside for the rest of the day so we decided to use our pass to the local ScienCenter. Alex and I had been before but Alex was not even walking then so it was fun to see him more into the activities. He especially loved playing in the water. He was soaked! He really liked the xylophone. We would take him away from one thing in order to continue through the ScienCenter and he would get so angry because he wouldn't realize that something equally awesome was just around the corner.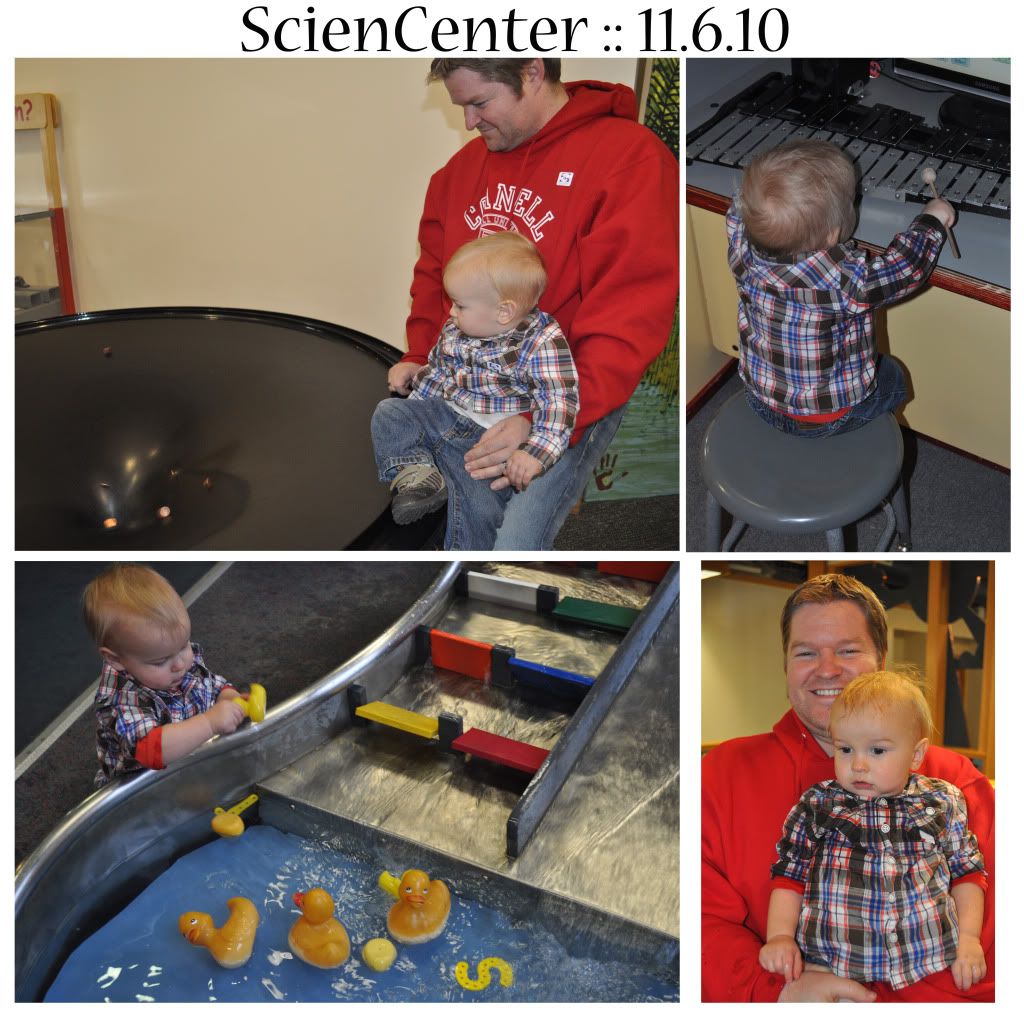 I
mentioned
that I won an ice cream maker at the Elder's Quorum Barbecue. Since I won it from the Stones, I invited them over for some delicious homemade raspberry ice cream on Sunday (11/7). It was really nice to visit with them at home instead of having a million other things going on and chasing our kids around, which is normally what happens at church and playgroup. Alex loved playing with Madison (as seen below, he would not get off her lap!).