We went to Cornell basketball's home season opener on Wednesday. We got there an hour and a half before the game so we could get free jerseys. I feel pretty spiffy with a cool jersey now. We are excited to wear them to the next game!
We left the arena and then came back once the game had started. Because we had Alex, they told us to sit in the front row of the student section so we wouldn't have to stand up all the time. It was so nice to sit there. Alex loved the game. He watched the whole time and was following the ball with his eyes, even up to the basket! He really loves balls. One time he tried running out on the court and Sam had to chase him down. He needs to grow about four more feet before he'll fit in with those guys!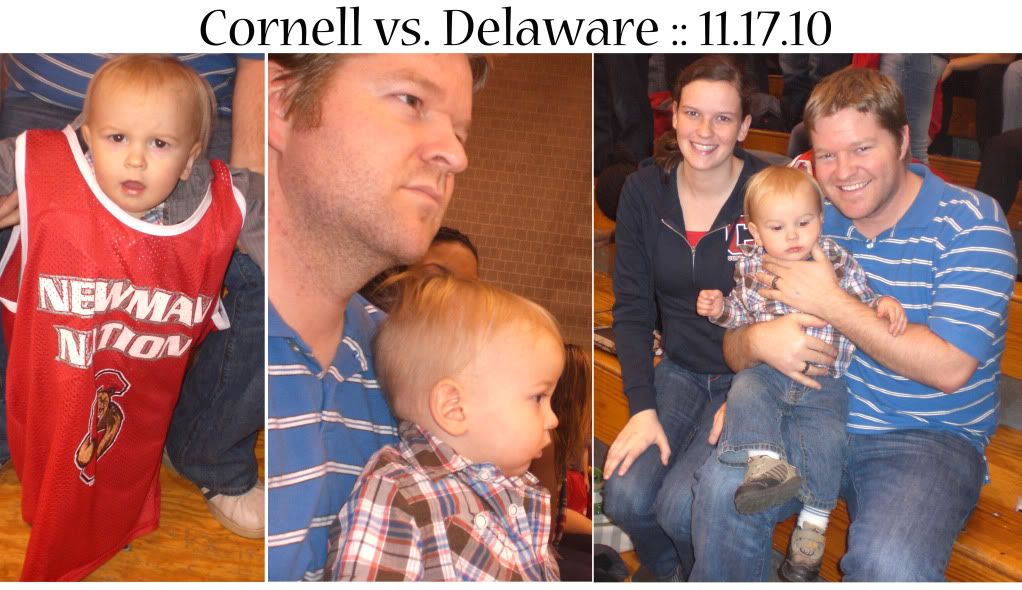 Cornell ended up winning (75-61). Now that we learned that spouses get in free (I am still bitter for all the times we paid last year) we will be going to lots more games. College basketball games are so fast so Alex only had to stay up 45 minutes past his bedtime!