It is pretty common for me to refuse someone's offer to take a picture for me by saying, "I know I was here. I don't need to be in the picture." But I want the boys to know that I was here, that I played with them, and that I looked crazy. I don't always want to be the one behind the camera. Today I made an effort to turn the camera around each time I took a picture.
We went to Williston Toddler Days' Fall craft activity this morning.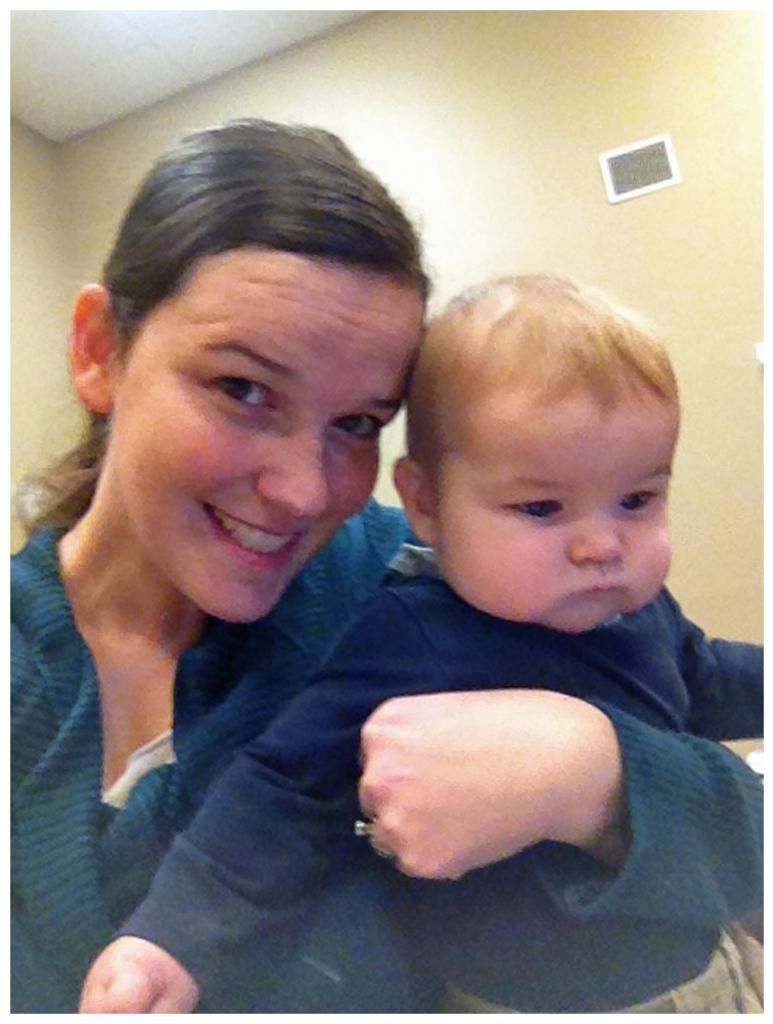 I didn't want to take selfies all day so I handed my camera to Alex. It didn't really work out.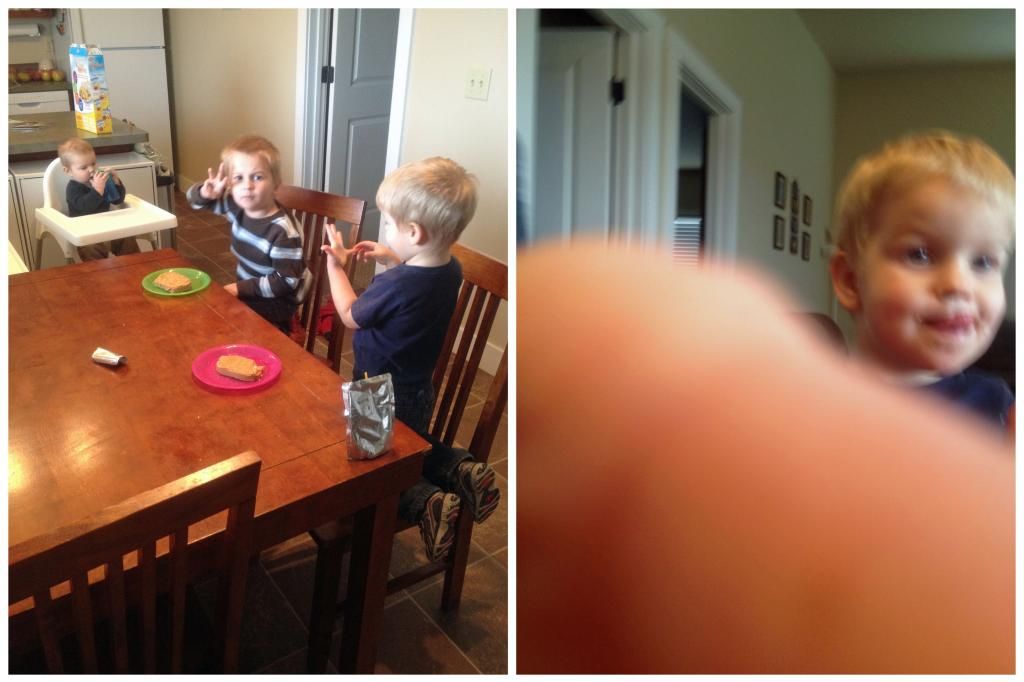 Edison and I giggled with Declan.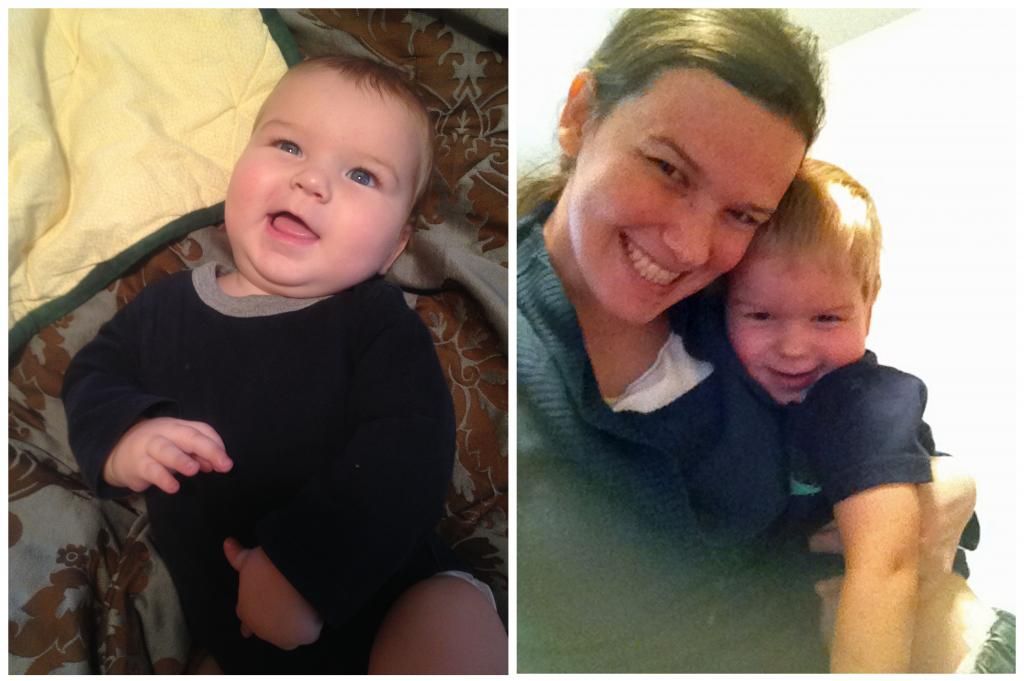 Alex brought home a crazy picture from preschool today.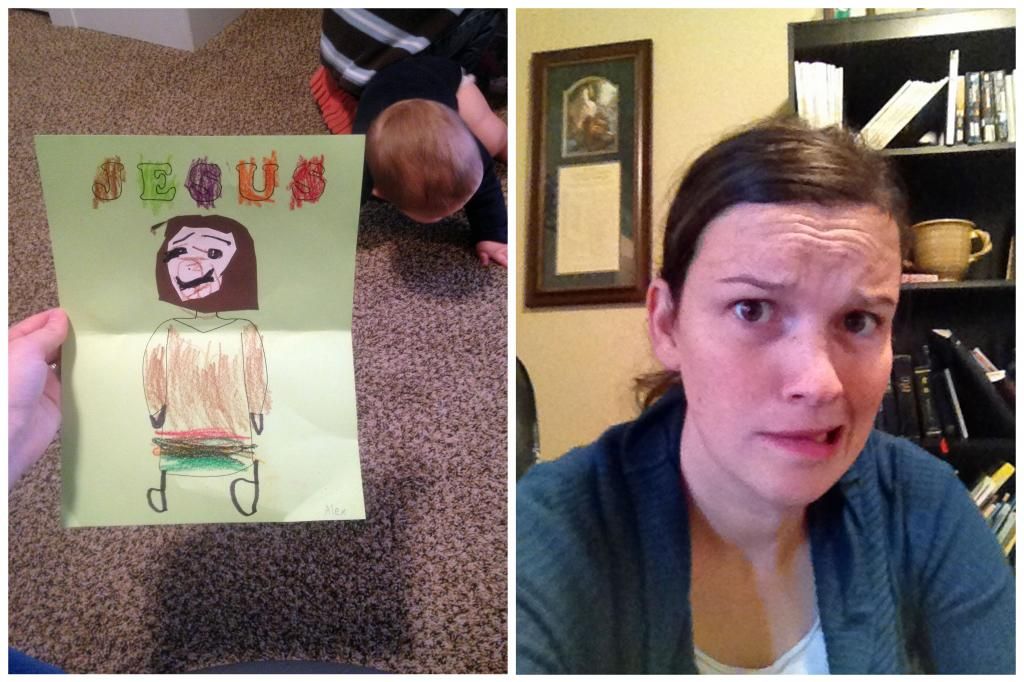 Alex and I had this conversation on the drive home from school...
Alex: The snack at preschool today was all sorts of colored Cheerios!
Emily: Were they Froot Loops?
Alex: Yes! But they didn't have any fruit in them!
Declan has discovered how to pull himself up on the side of his bed and he is trying to do it other places. Time to drop down his mattress.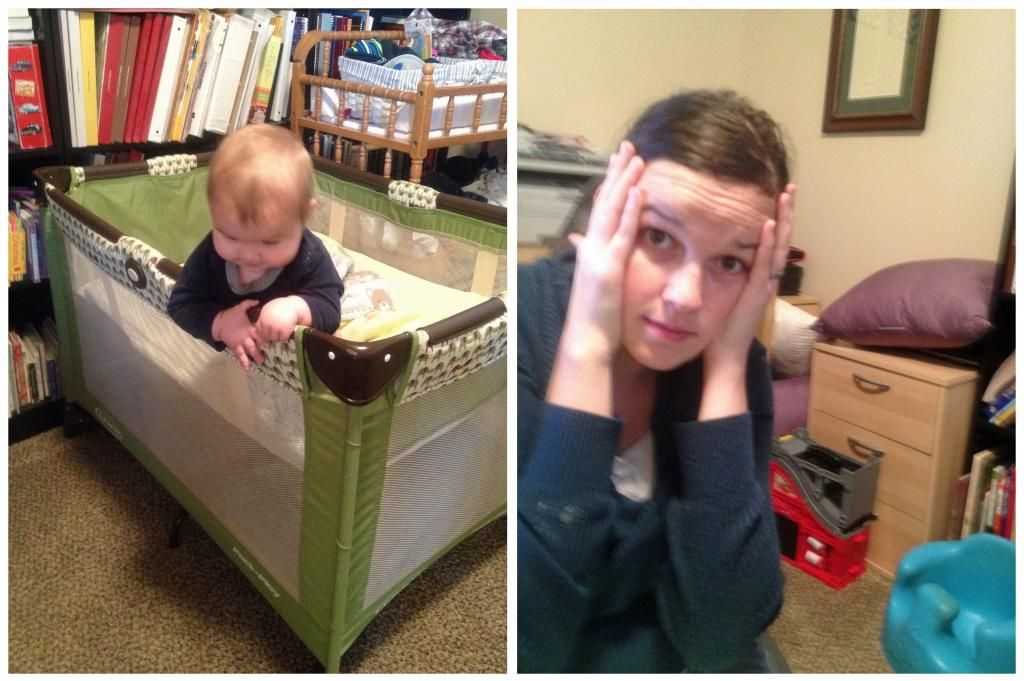 Nothing is an obstacle to Declan anymore. Including a person lying on the floor. Declan has also learned how to bear crawl on the hard floor so it doesn't hurt his knees. Quick little boy.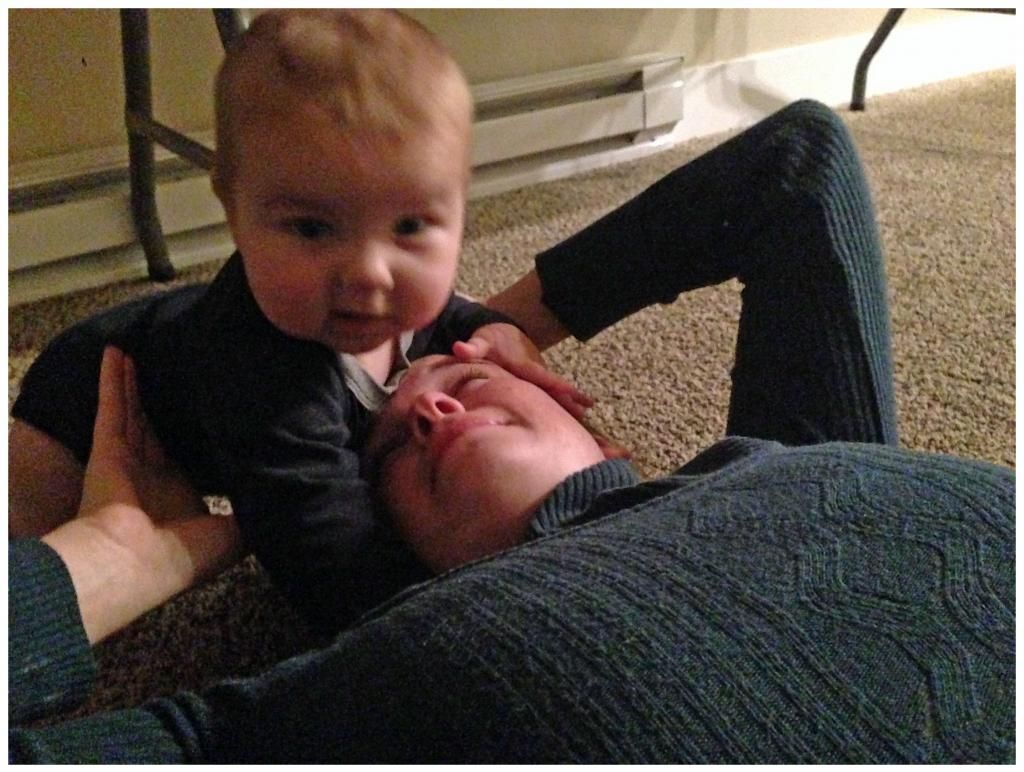 I am going to have to try really hard to not tear into other people for complaining that it is "freezing cold! Brrr." Except they are in Arizona and it is in the 60s and I kind of want to kill them.
I was supposed to make 50 cupcakes tonight but I threw out my back while leaning into the washing machine to get out the clothes. Laundry is dangerous! My back isn't getting any better and I can hardly move. Sam will be gone all morning helping skirt someone's trailer and the cupcakes have to be baked, cooled, and frosted by noon. I hope I feel better in the morning or this is going to be bad.