It is almost 2am in North Dakota. I am so completely exhausted from today. It started out so magical. Alex explained that it was a special day because daddy doesn't have to go to work and we get to go see Keaton. Thirty minutes later Edison threw up. He threw up nine more times in the next 15 hours before we arrived at my sister's house in South Jordan. And Sam got a speeding ticket. I feel like I've been on a boat all day and I am kind of rocking side to side. The pictures will have to be added tomorrow when I'm not on my phone. Today kind of stinks. North Dakota is reminding me to not go outside November-April. I get the message, North Dakota! You don't have to be such a brat about it. Ughhhh.
Updated:
We wrapped some toys and snacks for the boys to open on the drive. They were thrilled about it.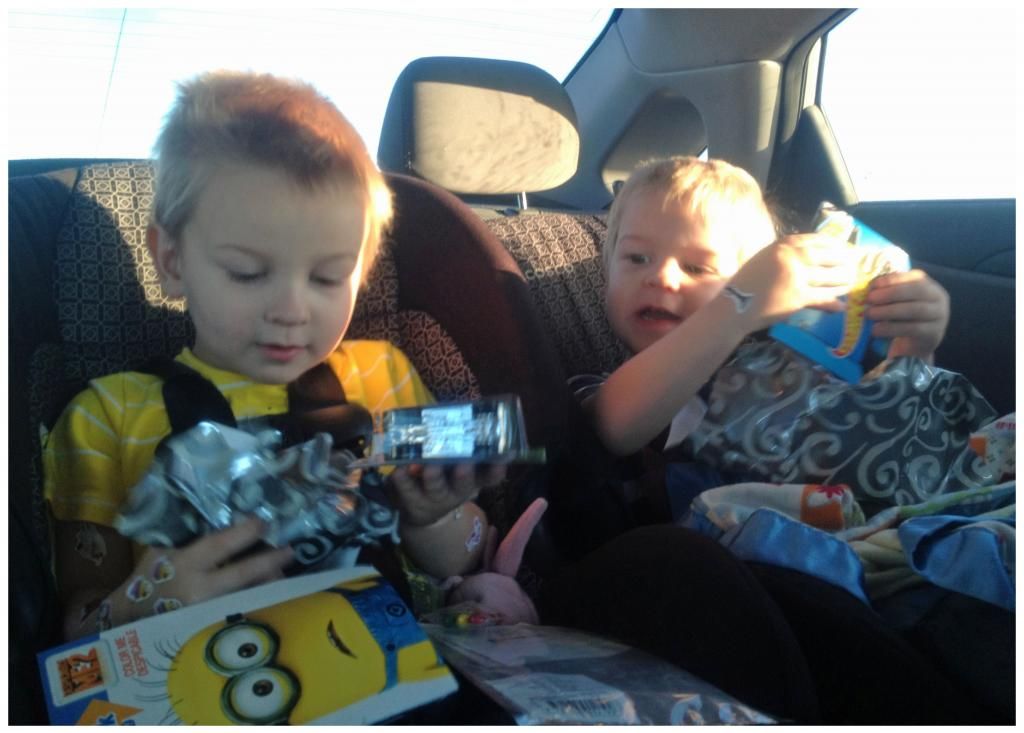 Sleep seemed to bring relief.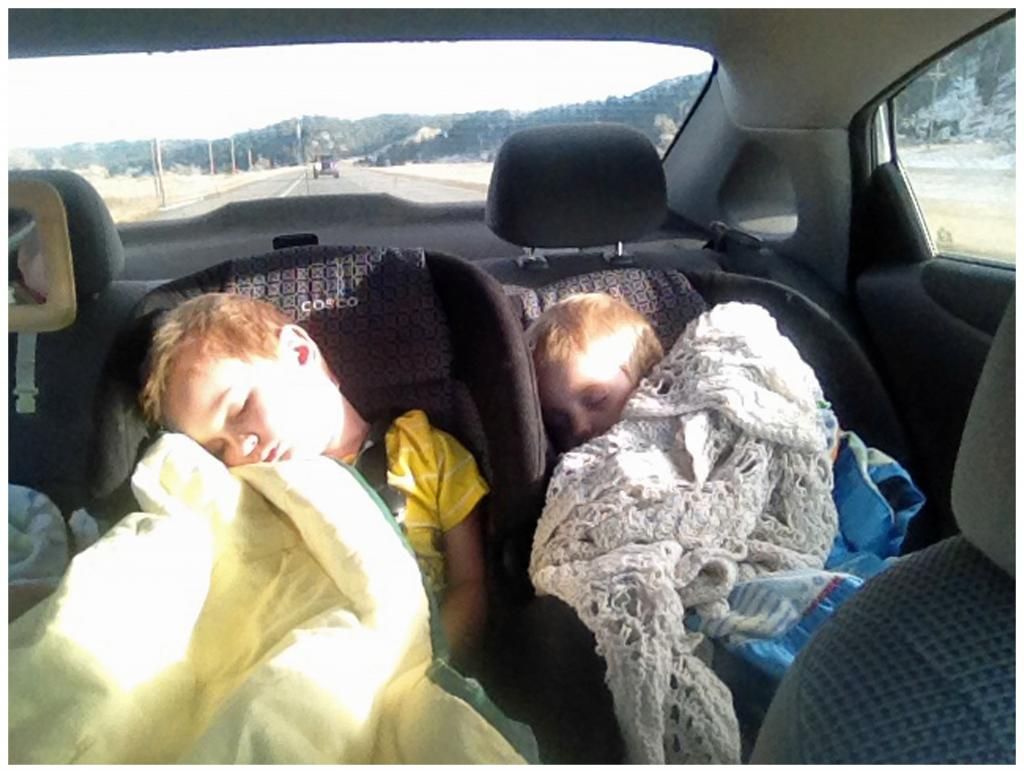 Edison stabilized for a few hours and then decided to give throwing up another try as we pulled into Sam's parents' driveway for a minute. It was nasty.