I made banana bread this morning and planned to eat a lot of it so I didn't eat breakfast until during our Relief Society presidency meeting at 10am. I tried to get Alex to take a picture of us and he was aiming the camera all over the place. It was hilarious.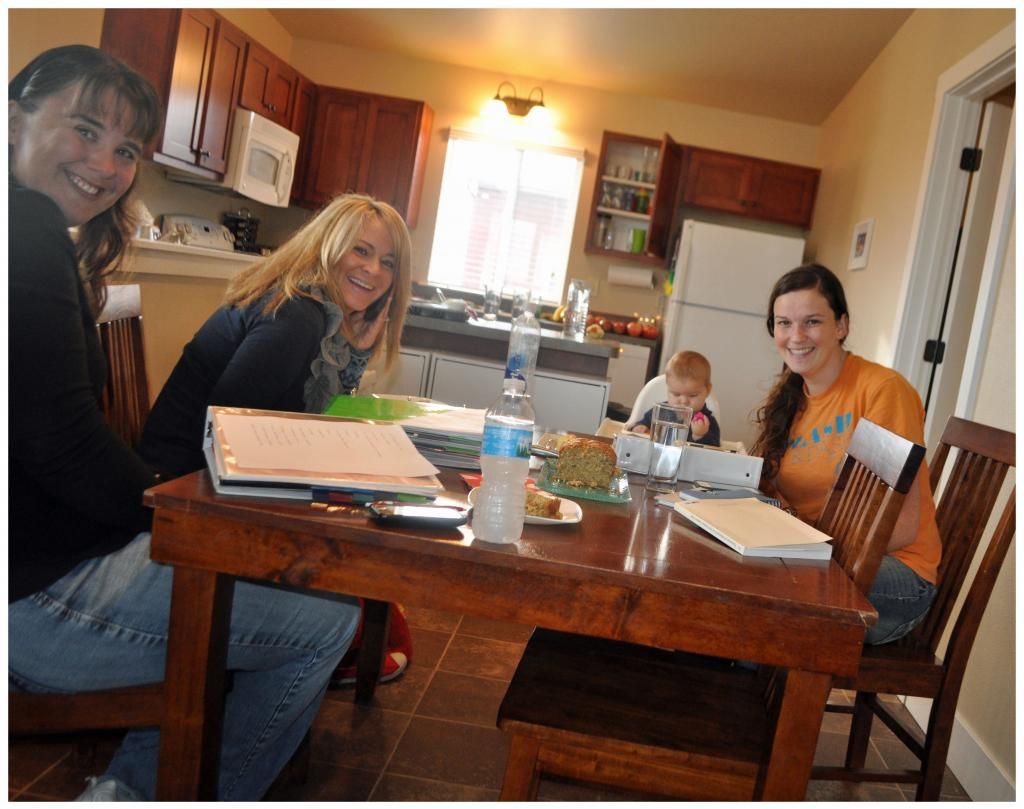 Then Edison wanted a turn to take a picture. This one was a total surprise on my camera. I didn't see this happen. Alex has an extremely long tongue!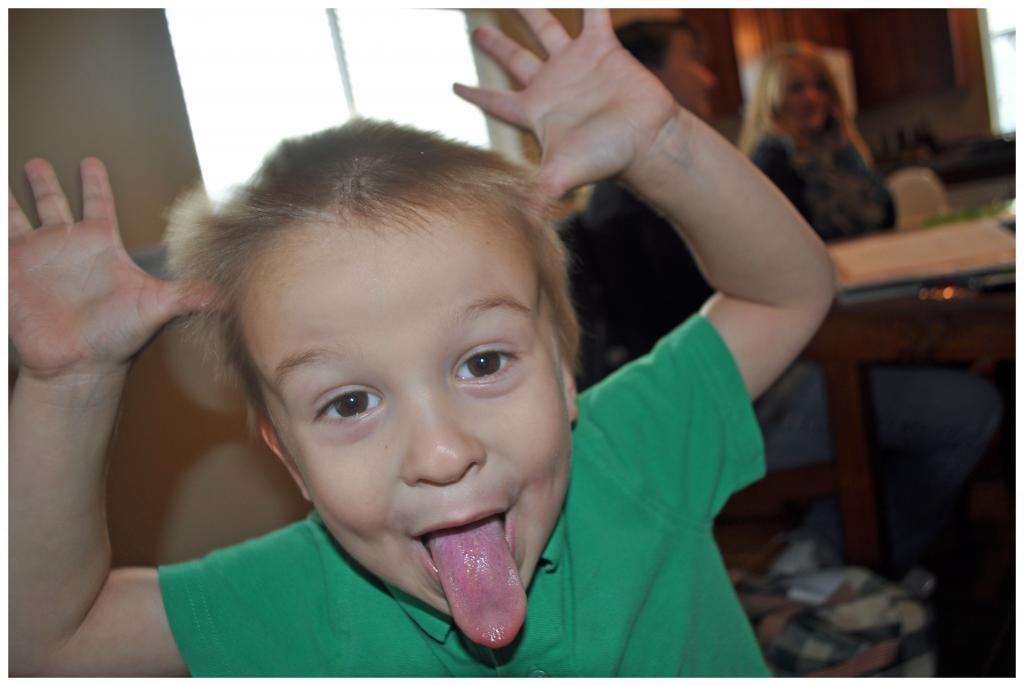 I spent four hours making freezer meals tonight. The kitchen is a disaster. While making breadsticks, Alex and I had this conversation:
Alex: Can I help?
Emily: I'm just adding a little bit.
Alex: But I'm your sous chef. I help.

Dang. I hate when I teach him things and they come back to bite me.
You know those phrases that become somewhat repetitive in prayers? I have one. "Please help me stop being so crazy." No answer to that one yet. Speaking of prayers and things I teach Alex, he is now praying to "God" instead of "Heavenly Father." It is okay but it is sad to me that two months of preschool has undone four years at home.